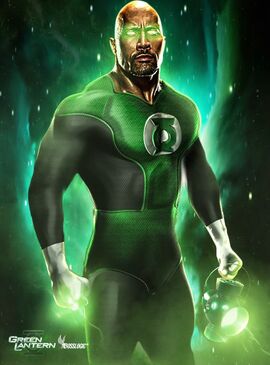 John Stewart is a former U.S Marine and architect that was chosen to be a Green Lantern after Hal Jordan was thought to be killed in a fight with Sinestro. He possesses the Lantern Corps. Power Ring which allows him to generate anything of the imagination. He will be played by Dwayne "The Rock" Johnson in the upcoming Justice League movie set for 2017.
Ad blocker interference detected!
Wikia is a free-to-use site that makes money from advertising. We have a modified experience for viewers using ad blockers

Wikia is not accessible if you've made further modifications. Remove the custom ad blocker rule(s) and the page will load as expected.