"Crush... KAL-EL!!!"
Doomsday



Real Name:

Da-Humes Daie The Destroyer

Appears In:

Actor:

Nathan Jones (CGI) Taylor Belford (2016 reboot) Steve Blum (Voice)
- Some of Doomsday's ony lines in the film.
Doomsday's History
Edit
Superman Apocalypse
Edit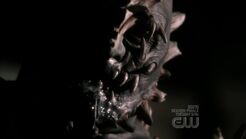 Ad blocker interference detected!
Wikia is a free-to-use site that makes money from advertising. We have a modified experience for viewers using ad blockers

Wikia is not accessible if you've made further modifications. Remove the custom ad blocker rule(s) and the page will load as expected.