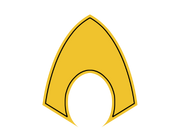 The first DC movie of 2019 is also the first solo outing for Aquaman, who made his first ever movie appearance in 2017's Justice League. This tells Aquaman's origin story.
Aquaman/Arthur Curry-Jai Courtney
Mera-Emilia Clarke
Tom Curry-Sean Bean
David Hyde-Chiwetel Ejiofor
Orm Marius-Wes Bentley
Atlanna-Rachel Nichols
Vulko-Ray Stevenson
Dr. Stephen Sin-Cary-Hiroyuki Tagawa
Scavenger-Aaron Eckhart
Short Summary of Idea
Edit
Arthur Curry discovers he's the rightful king of Atlantis. He travels to take his place on the throne and has to defend his new kingdom from surface threats.
Ad blocker interference detected!
Wikia is a free-to-use site that makes money from advertising. We have a modified experience for viewers using ad blockers

Wikia is not accessible if you've made further modifications. Remove the custom ad blocker rule(s) and the page will load as expected.